We are constantly improving our service and are pleased to announce that Cloud4U billing has become even more convenient. Now you don't need to request a report and wait for it to be prepared for you. All information on your resource consumption is available right in vCloud*.
You can filter reports by organization, by virtual datacenter, and by backup. Detailed reports are available by day or month.
If you select the filter by organization, you will see a summary of all machines for the specified period:
Number of processor cores
Memory (RAM)
Hard disk drive (HDD) size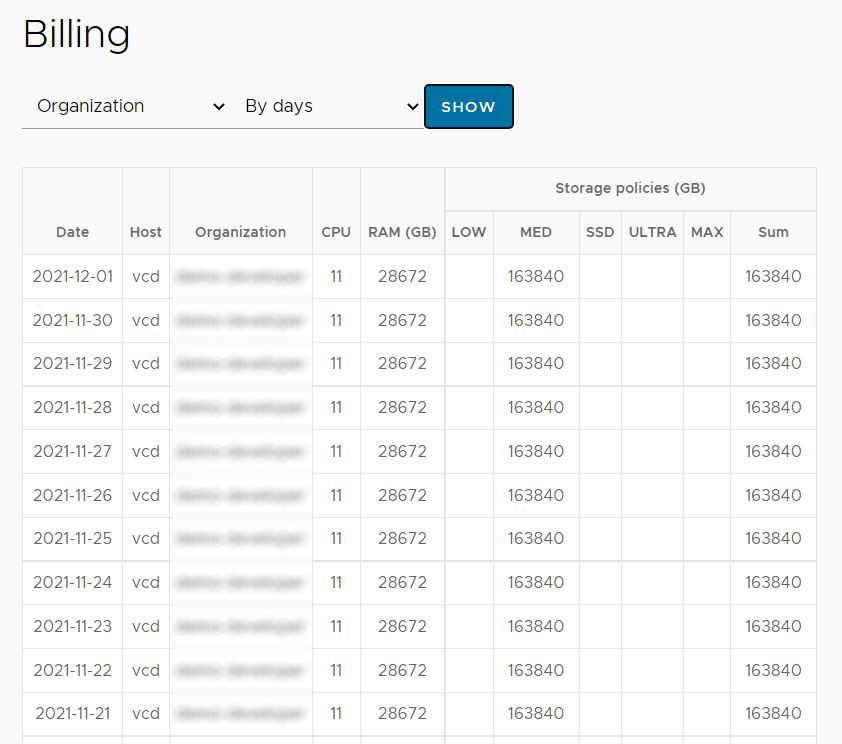 The VDC filter will provide a summary of all machines for the period, sorted by virtual datacenters:
Data Centers. It allows you to find out which virtual machines are located in which virtual data center
Number of virtual machines in the data center
Number of processor cores (CPU)
Hard disk drive (HDD) size

The backup filter shows how much space is currently occupied and how many machines have backups.
.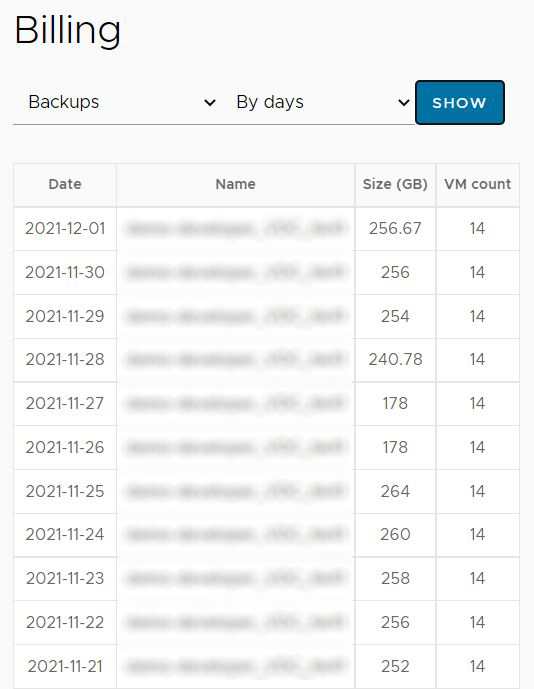 *Information is available for the last 3 months.