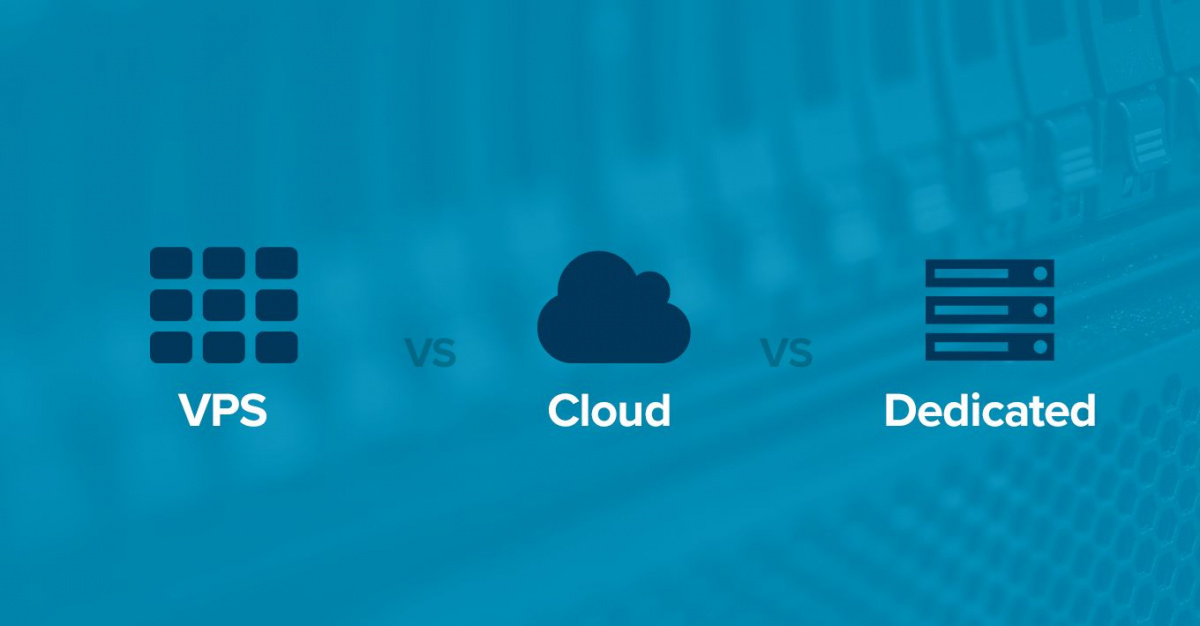 Companies are looking for locating servers in a different country than their business operates for many reasons. For some companies it is freedom of speech and protection from government interference, others consider it more reliable because of the highest standards data center. An offshore server can mean better uptime. Often it can help to save money – service costs may be considerably lower outside the origin country. Besides, in some cases, this is an opportunity to save by having lower taxes or fees.
So, the reasons companies might want to offshore their server are not limited in remaining anonymous. As you see, it could be beneficial in many other ways as well.
Types of offshore server hosting
We will explore three main types of hosting:
VPS (virtual private server) hosting

Dedicated hosting

Cloud hosting
The question, which type to choose, is raised by the management of small and medium-sized enterprises engaged in the development of mobile applications, websites, and other software products aimed at corporate users. Any of these types are suitable for such purposes, but to make an effective decision it is better to take into account a number of important differences between VPS, dedicated, and cloud servers. This will help to determine which solution best matches your needs.
When choosing a hosting solution for a specific project, it is recommended to primarily consider that each software product, whether a new online service, a mobile application, an accounting program for internal use, etc., requires a certain server resource. Thus, for the developer, as well as for the end-user the choice of a server should be determined by the requirements of the new software product.
Offshore VPS
VPS (Virtual Private Server) is a type of virtual hosting, when the user receives the virtual server, located on a separate physical machine, with the ability to install any programs and change the server settings. Such a server is shared by several businesses simultaneously, and each has control over their part. Choosing a VPS, the user pays only for the necessary minimum resources (including CPU power and dedicated RAM), required for efficient work with a particular software product.
There are numerous advantages of using an offshore VPS. If you work internationally, having a VPS server in the region of operation is useful to be closer to customers. If you need to keep your international client's data in the country of origin this is even a must.
Pros
Affordable cost, you pay for what you need

VPS is fast – compared to shared hosting, you get more resources.

Root server access. You can configure to suit your needs.

Greater control over the hosting environment.
Cons
More expensive than shared hosting

Dependence on other users who do not consume its resources evenly

Increased requirements for backup data storage

Limited scalability.
Offshore Dedicated Server
A Dedicated Server is not a virtual machine, but a physical one. You do not share the server with other users and have full access to software and hardware. You can configure the hosting environments according to your needs. A dedicated server costs more than VPS, but in some cases, even a significant difference in cost is worth it, especially when it comes to offshore hosting resource-intensive applications, such as gaming or websites with large amounts of content, as well as high traffic websites that receive over 500,000 visitors per month.
Pros
The ability to customize the server.

Better performance (compared to VPS).

Higher security level. Since you are the only user of the server, you do not have to worry about "bad neighbors".
Cons
High cost.

You are responsible for server maintenance and optimization, which requires certain technical skills and knowledge.
Offshore Cloud Server
Cloud Server is the most versatile type of hosting, which combines the capabilities of VPS and Dedicated Server models and allows the virtual server user to increase/decrease its performance when necessary by providing access to a pool of cloud resources. Users can reserve resources (CPU, RAM, disk space and bandwidth) independently, without the need to contact the service provider. Simply put, the user gets the required resources at the required time and pays only for what he uses.
Pros
Rapid deployment.

Reliability. Cloud hosting takes place in data centers made up of hundreds of servers with multiple redundancies that protect against failures.

Scalability and flexibility. If your project requires more resources, cloud hosting can be easily scaled to meet your needs.

Compliance with local laws. For example, if your company targets Russian citizens, upon the law you must store personal data of customers on servers located in the territory of Russia.

Cost-efficient. You only pay for the resources you use.
Cons
More expensive as compared to other hosting solutions.

Limited control. Since cloud infrastructure is managed by the service provider, the customer's control is minimal.

The lack of familiarity with functions might result in the wrong implementation of the security measures.
Whether you are looking for offshore VPS hosting, an offshore dedicated server, or a cloud server the final choice depends on various factors like your budget, the resources you need, etc. In the article, we provided you an overview of the different options available. Your next step is to choose a provider and a hosting plan.