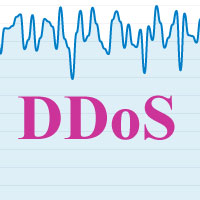 Today, December 16, 2014 c 08:30 to 13:00 Moscow time (UTC + 03: 00) observed a temporary interruption in the service of some customers on platforms in Moscow.
Problems were caused by DDoS-activity on one of the clients. DDoS was not only an IP address of the client but also ip address ranges autonomous system (AS) company Cloud4Y.
Virtual machines and service customers access to the cloud was provided intermittently.If you have any questions, you can contact your manager. 
Type of attack DDoS: TCP SYNFLOOD, UDP SYNFLOOD, ICMPFLOOD, TCP SYNACKFLOOD, HTTP FLOOD.
Capacity attack: ~ 45G per second
We apologize for any inconvenience caused.