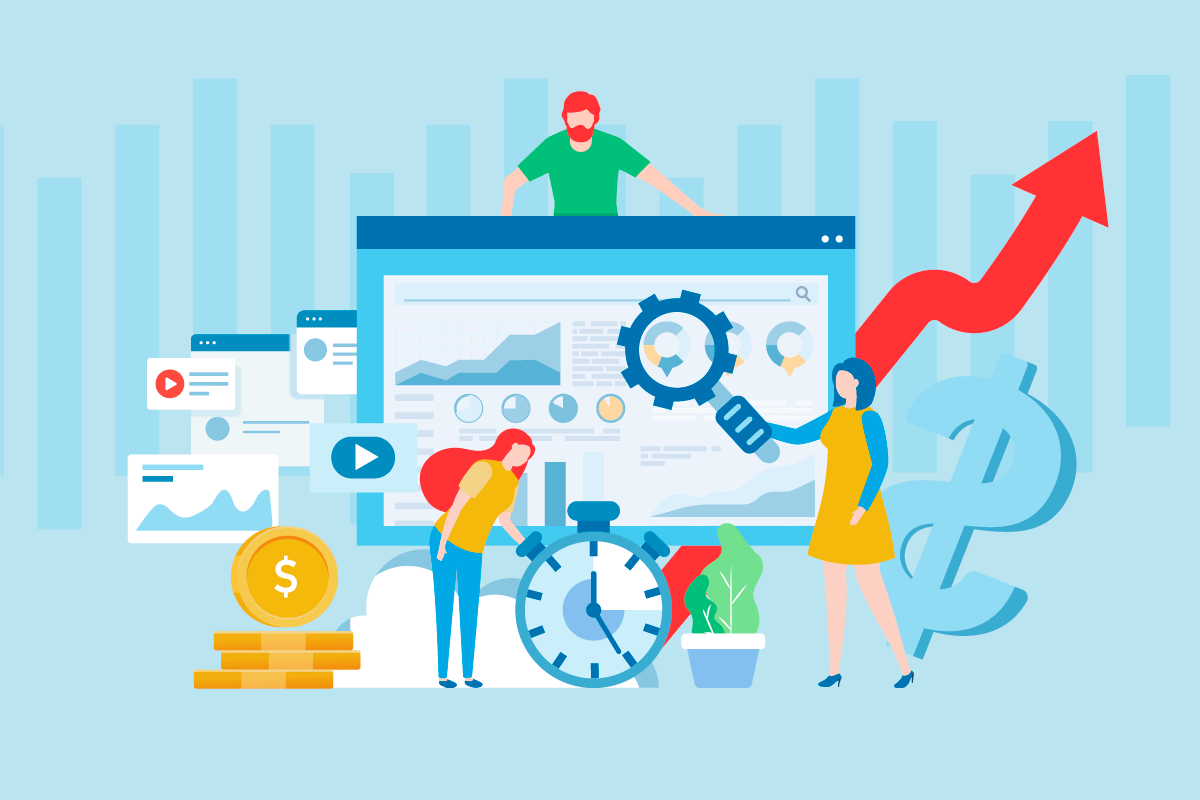 GPU-instants help companies to benefit from hosting compute-intensive workloads in the public cloud. Now users can deploy instances that have access to graphics processors. In this article, we explain how a GPU-accelerated virtual server can be used, what features and advantages it has.
Virtual GPU
GPU (graphic processing units) are designed for parallel processing and can be used in a wide range of applications. They are known for their capabilities in creative production but becoming more popular in non-graphical tasks such as Machine Learning. Among the main options are the following:
3D modeling

Mining

Streaming

Rendering

Data analysis.
GPU for 3D modeling
A virtual server with GPU is necessary when using 3D modeling software, whether you are a professional industrial designer, product designer, engineer, or architect. It will not only improve your experience with the CAD software but more importantly, it will also improve productivity when performing more complex tasks on the GPU of your workstation.
The processing time for these highly demanding tasks will be significantly reduced, and any delay that can be very unpleasant when modeling a complex project will be reduced. The use of a high-performance graphics card will improve
Video Streaming applications
Whether you are a video streamer or a gaming company GPU Cloud infrastructure is a good option for live broadcasts. Regardless of what events or content are streamed, it is important to ensure a stable connection and the ability of equipment to withstand significant loads.
GPU Rendering
A server powered by Nvidia GPUs is capable of performing multi-stream rendering and visualization. This greatly facilitates the performance of professionals involved in various specialized programs designed to create models.
A single GPU renderer can outperform 20 CPUs because of the significant number of processors. Besides, it allows artists to create first-class projects without the expenses of CPU rendering farms.
Virtual Desktop Infrastructure with GPU
VDI technology is gaining importance due to the mass adoption of remote work. GPU based servers give a wonderful performance to run VDI based applications.
Resource-intensive tasks (Artificial Intelligence)
If you are engaged in data science, you know that tasks based on deep training and other methods of Artificial Intelligence are very slow. These workflows benefit greatly from GPU, as they are specifically designed for AI and Machine Learning workloads; they decrease the training time from days to minutes. Regardless of the operation type and the specifics of the calculations and analyses performed, a cloud server with a GPU shows better performance than the CPU and is capable of successfully performing more operations.
How GPU servers benefit your business
Increased computing capacity. The main reason why experts start thinking about renting a GPU-accelerated cloud server is the lack of computing capacity. This will enable you to significantly increase the capacity of your workstations with 3D modeling.
Flexibility and stability. Customers have the option to change the server configuration and tariffs as they wish. When ordering a server, the user is assured that all technical components will work at the right speed, performance, and protection level.
24-hour monitoring. The rented cloud server is located in the Tier-III data center, where specialists monitor the machines around the clock. This ensures the availability of equipment at any time.
Cost savings. Renting a server with the required configuration and parameters will be much cheaper than buying and maintaining your own equipment. Customers can choose between hourly or monthly payments, as well as the number of GPUs, RAM, and SSD. Cloud provider's specialists take care of all the maintenance and configuration of the server.
One of the main advantages of renting GPU-based servers is that cloud providers use top-of-the-line video cards. The solution is typically based on NVIDIA Tesla processors, which were released in 2007 for areas where high processing power is required. Together with other technical aspects and benefits of the cloud, most customers receive resources and capabilities that far exceed their needs.