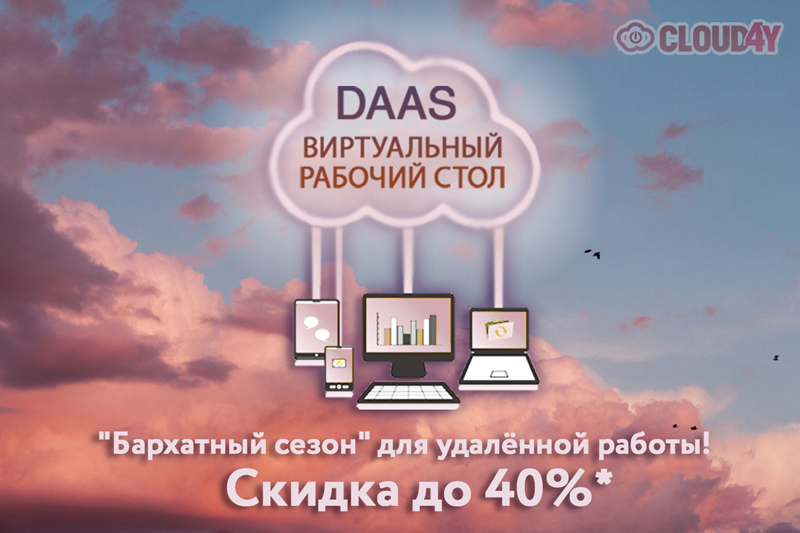 "Indian Summer" for remote work. A discount of up to 40% on virtual desktop infrastructure (DaaS). Work wherever convenient at any time.

The promotion is held from 1.09 to 30.11.2017.
The promotion can be attended by customers who previously did not consume Cloud4Y DaaS model services.
The discount is calculated individually for the client by the Cloud4Y sales manager. The discount is dependent on the volume of consumption, and ranges from 10 to 40%.