What is the Internet of things? The Internet of things (IOT) starts with your things — the things that matter most to Your business. IoT allows to store and process your data in new ways. The Internet of things is a common unified network of physical objects that are able to change the parameters of the environment or their own, to collect data and transfer them to other objects. A typical member of the Internet of things is, for example, your smartphone, which can connect to the Internet to identify your location, the weather, build a route for you.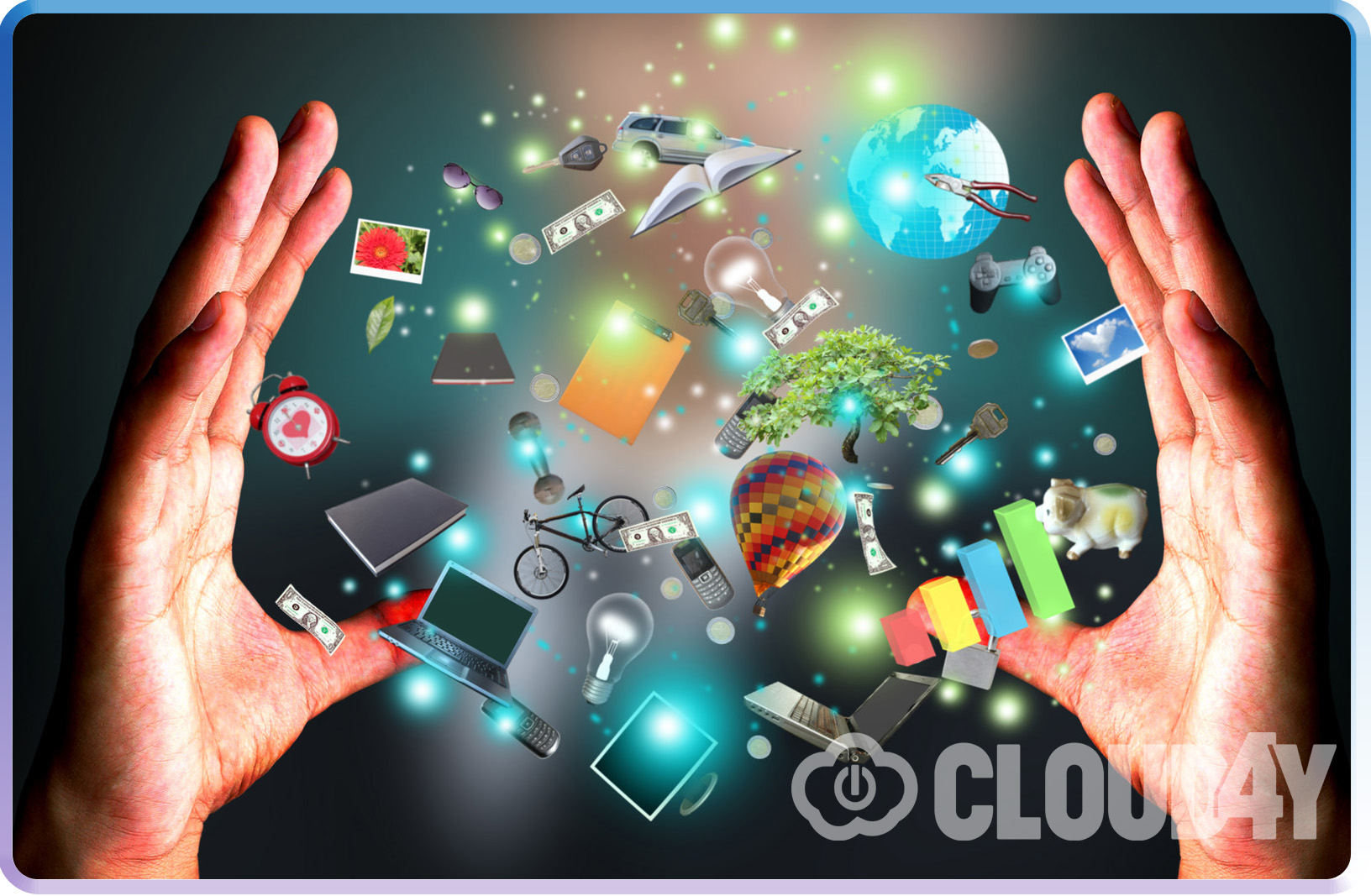 4 steps to implement IoT solutions in your organization:

1. Connect and scale. Connect any device you want – from robotics to low-power devices, on any platform or operating system. Easily scale from a few devices to several million.

2. Analyze unused data and work with them. Receive the signals and alerts from all connected devices deployed around the world. Solve issues before they become problems for your business. Use advanced Analytics and machine learning to improve the reliability and uptime of your processes. Reduce costly periods of downtime and the processes of repair and service, take preventive measures instead of simply to understand the reasons.

3. Visualize what is important to your business using IoT panels.
Create dashboards IoT and generate reports to show everything from the performance level of the KPI to the individual parts. Adjust the visualization so that people had access to indicators that are important to them, updated in real time. Access to data and reports from any device, anywhere and publish reports to all employees of the organization.

4. Integrate your business processes. Automate previously manual processes, integrating IoT data with existing business systems such as CRM, ERP and supply chain. For example, if the client has any problems with the product in CRM will automatically generate a ticket, which will be initiated by various actions, such as expert advice, product repair or replacement.