Why international companies need cloud in Russia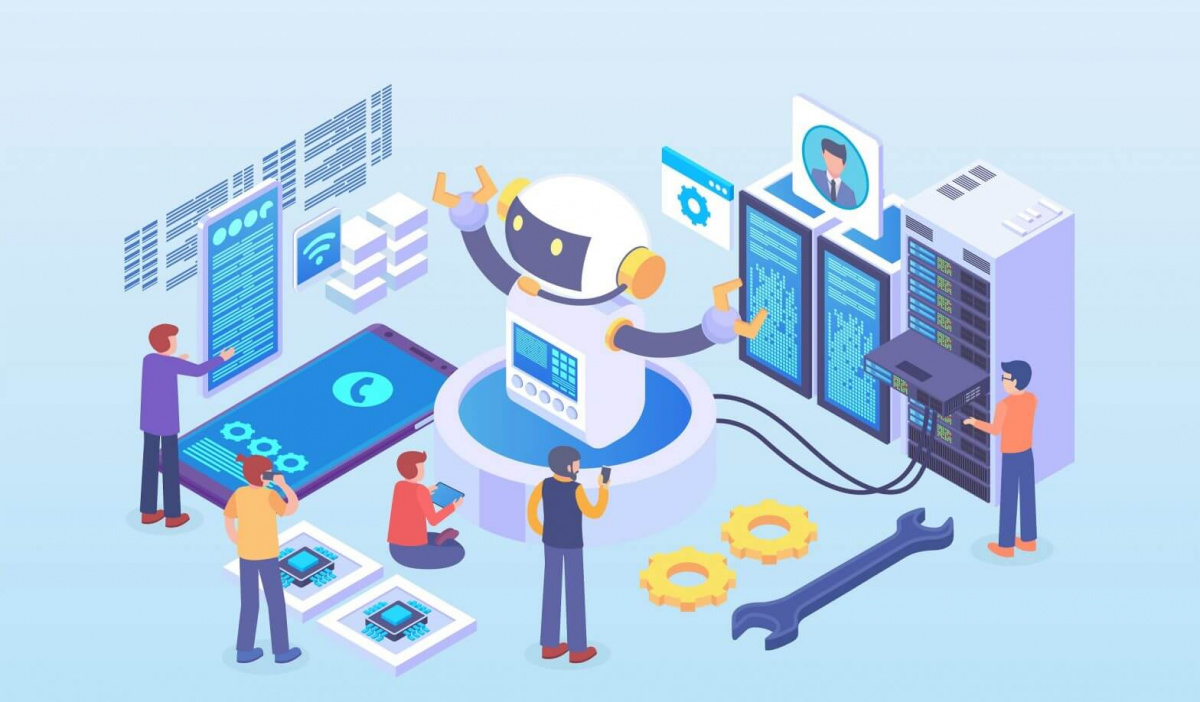 For the past years, cloud technologies have been used for a variety of tasks, providing a reliable, less risky, and more cost-effective alternative to in-house solutions. Cloud fulfills any customer needs – from computing capacities to computing infrastructure with the required set of services.
More and more companies around the world realize from their own experience that the cloud helps maintain business continuity and quickly adapt to any changes, which is the basis of the competitive edge. In this article, we observe the perspectives of Russian cloud hosting for customers who enter the Russian market.
Russia still has less than 1% of the global cloud market. With an optimistic scenario, this share could reach 3% by 2023. However, starting in 2018, foreign companies began to actively use the services of Russian cloud providers.
According to research by IDC, the total market volume of public and private clouds in Russia in 2019 showed an almost 27% growth and amounted to $1.072 billion. The share of public clouds in the total market volume in 2019 is 84.6%.
Why use Cloud in Russia
Most foreign companies are now looking for Russian cloud providers because of the need to store data, in particular, to comply with the requirement of the Federal Law no. 152-FZ On Personal Data, which requires the processing of personal data of Russian nationals within the country.
If a company is not willing to physically place a rack with equipment for storage in the Russian data center, they can simply rent Russian cloud storage from one of the local providers. In addition, foreign customers who work in Russia are in demand for cloud-based accounting software.
The leaders in the consumption of public cloud services are retail, the financial sector, and manufacturing. Demand for industry-specific solutions is growing, so many cloud providers work together with software developers who focus on providing those solutions.
Cloud services from Russian providers
Foreign companies use services from Russian cloud providers when opening an office in this country. This is a great opportunity for business when due to limited IT staff or its absence it is necessary to quickly launch the infrastructure.
The IDC research shows that SaaS (Software-as-a-service) is the most popular in the segment of public clouds – 61.2%. The shares of IaaS and PaaS in 2019 were 26.7% and 12.1% respectively.
However, analysts note that large enterprises are more and more interested in platform solutions that support business continuity and provide flexibility, while a few years ago their interest was only in the field of cloud infrastructure. Thus, PaaS is expected to become the fastest-growing category in the next few years.
The key drivers for the cloud market are infrastructure cost savings, transition from CAPEX to OPEX, easy scalability, and fast access to cloud services as well as withdrawal from them when needed. The use of clouds helps to save money by eliminating the costs of purchasing licenses and equipment and to quickly increase capacity, for example, for implementing a large-scale project in a short time.
Cloud4Y offers foreign companies a wide range of cloud services – virtual servers in the cloud (IaaS), office applications, remote desktops, cloud solutions for graphic-intensive applications, Big data analysis, AI, etc.
Our cloud solutions enable businesses to accelerate time-to-market for new products, change business models, use the power of new technologies such as Artificial intelligence.
The costs for creating in-house IT infrastructure for the workloads which require high processing capabilities are constantly growing, while cloud services are becoming more available even for medium-sized businesses. For example in Cloud4Y, you can rent virtual servers with various GPUs for Machine Learning.
Security issues when using clouds are still a priority. Most of the concerns are related to personal data. Customers entrust the contractor information about their business and customers, which nowadays is the most important asset.
Cloud4Y launched a service designed specifically for international companies that need to store and protect personal data in accordance with Russian legislation on localization and protection of personal data. With Federal law 152- FZ cloud service, you can be sure that your Russian clients' and employees' data is protected and your company will not get fined.
The experience of the pioneers of moving infrastructure data and processes to the cloud has shown that the risks in the clouds are not as high as in on-site systems, while the cost of ownership is lower.